Digitale KMU has reached a conversion of 33% by using smashleads™ interactive content
About Digitale KMU

We help companies gain more reach, more customers and more employees online. In doing so, we create digital assets such as high-quality websites, marketing funnels and paid advertisements. Mainly we work with service providers like financial advisors, craftsmen but also real estate-realtors. The goal of these companies is mostly to gain more new customers and leads online. After we develop a suitable strategy for the client with the Hexagon system, we build we build the planned marketing assets and execute the campaigns. The Hexagon System is a standardized roadmap, which allows us to develop a holistic marketing concept for the client in only 6 steps.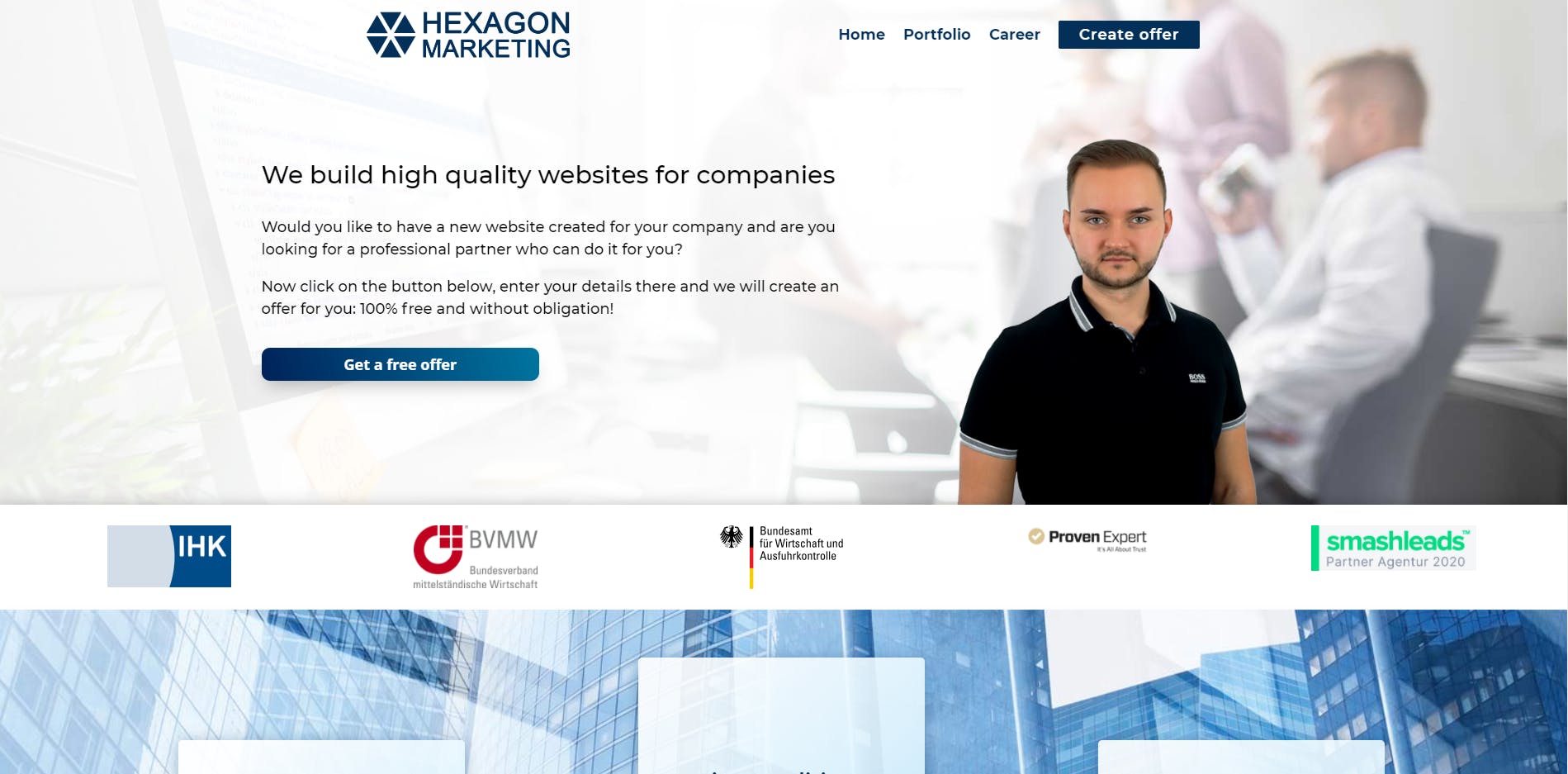 Using interactive forms for fast growing

•

For us, smashleads™ solved a big problem: to package the same work step centrally and implement it with 2 clicks. We had been looking for a solution for quite some time, with which we could start a new campaign at the push of a button. After taking on a new customer, we save a third of the work with this form - without having to build the same thing over and over again. That's what I call entrepreneurial sensible! Another advantage is the modern mechanics of the form. The visitor simply clicks playfully through the questions and is thus perfectly pre-qualified. Thus we have achieved a conversion rate of over 33% and almost halved the cost per lead! Furthermore, the tracking, the data transfer to the customer and the responsive design works so well that we don't want to miss this tool anymore! Great praise goes to the smashleads™ team at this point. No matter what it is about, I can always reach CEO Noah Frohn on the phone and throw my ideas, suggestions and adjustments at him. The great thing about it is that wishes and suggestions for improvements are implemented within 48 hours. I have never experienced such great commitment! No matter if agency owner, online marketer or entrepreneur. Whoever wants a central system with consistently strong results in order to save time when working, smashleads™ is the best choice!

•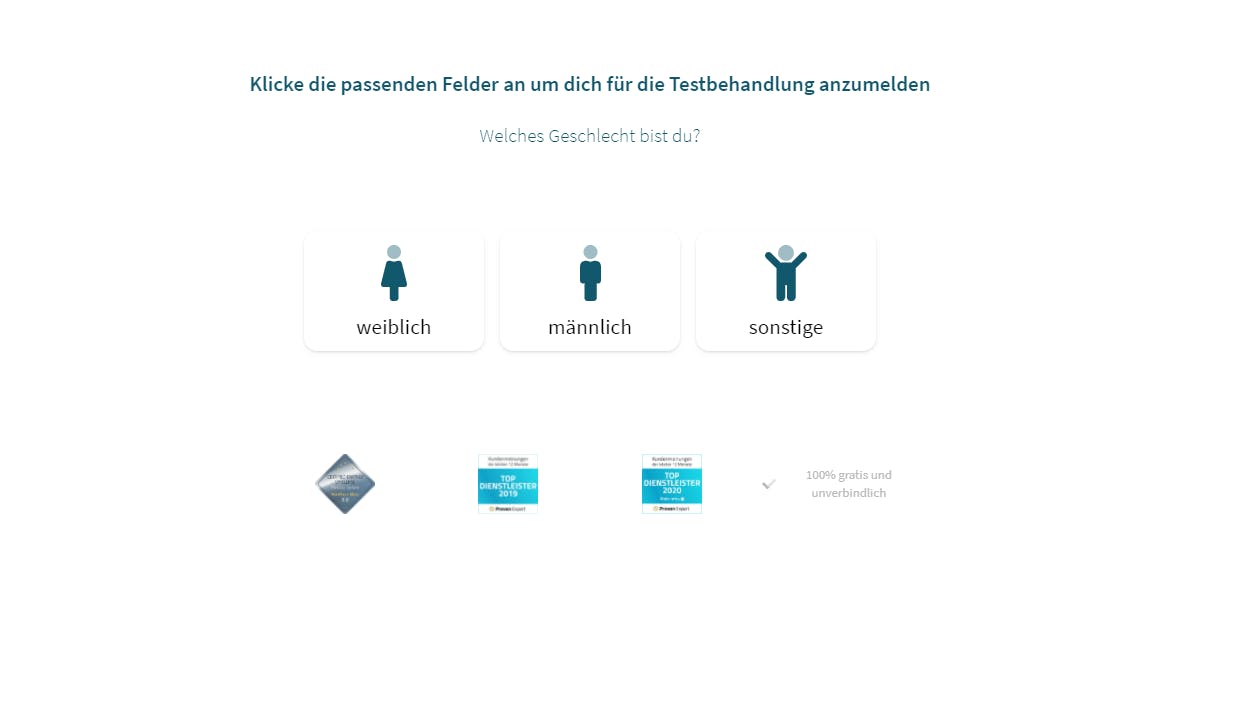 Safe time by leadqualification

Hexagon Marketing generates leads for Hairless Skin GmbH. Using interactive forms enables them to pre-qualify every single lead and send them to certain branches. The result: A huge increase in time-savings.
More efficiency by deep Insights

By asking the relevant questions to the target group, Hairless Skin GmbH receives all information they need for a successful sale. On the other hand, the big amount of information enables an efficient optimization of online marketing to decrease their costs.
Higher Conversions, more leads

Hexagon Marketing uses the interactive form to support an automated dialogue between Hairless Skin GmbH and the potential lead. By using psychology to solve the problem of the audience they increased their conversion up to 33%.