Lead generation through innovative technology and psychology

We humans receive millions of different impressions through the media every day. For this reason it is important to guarantee the website visitor the best possible experience. Curiosity and interest are at the center of attention. smashleads™ has made it its business to create a new form of website experience through dialogue with the website visitors.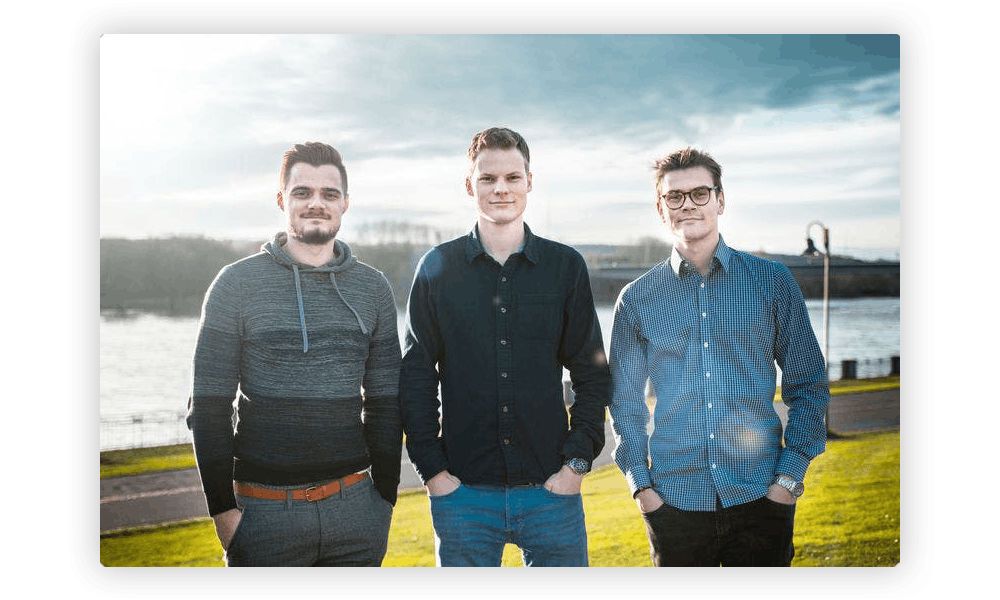 Q1 2019

First customers in the closed beta
We rely on interdisciplinarity - also in the team

Our Team
Noah Frohn

CEO & Co-Founder

He gained his first commercial experience at Strabag SE. With a degree in economics from the University of Cologne and experience as founder and managing director of various companies in the advertising industry, he is responsible for the management and customer management of smashleads™ as co-founder and CEO.
Luka Sikic

CTO & Co-Founder

As an experienced full-stack software developer and graduate of the RWTH Aachen University, Luka Sikic has already worked on many projects in various industries. These include mobile and web applications from the financial and automotive industries, as well as optimization and machine learning algorithms. At smashleads™ he is responsible for development and data science.
Christian Temming

CMO & Co-Founder

As a digital marketing manager in the real estate industry, he already recognized the first potential in the area of lead generation. While studying media technology at the Cologne University of Technology, he founded a multimedia agency with Noah Frohn, which later specialized in web development and lead generation. As a creative and idea generator he is responsible for product conception and brand strategy.
Luca Fanselau

DEVELOPER

Als Front-End und Back-End Entwickler bei smashleads™ leistet Luca einen wesentlichen Beitrag an der techischen Produktentwicklung des Leadgenerators.
Nicolas Müller

WEB DESIGN

As front-end and back-end developer at smashleads™, Luca makes a significant contribution to the technical product development of the lead generator.
German Abdurahmanov

DEVELOPER

German is the developer responsible for the front-end and back-end at smashleads™. Due to his many years of experience he complements our team very well.
Florian Rohde

Marketing Manager

Florian perfectly complements our team with his long experience in marketing and PR.