A revolution from infinite possibilities of form design

With smashleads™ Branching you can intuitively link questions and arrange them intelligently. Create an infinite number of branches to generate individual result pages. This way, you will always remain relevant to your customers and convert your prospects.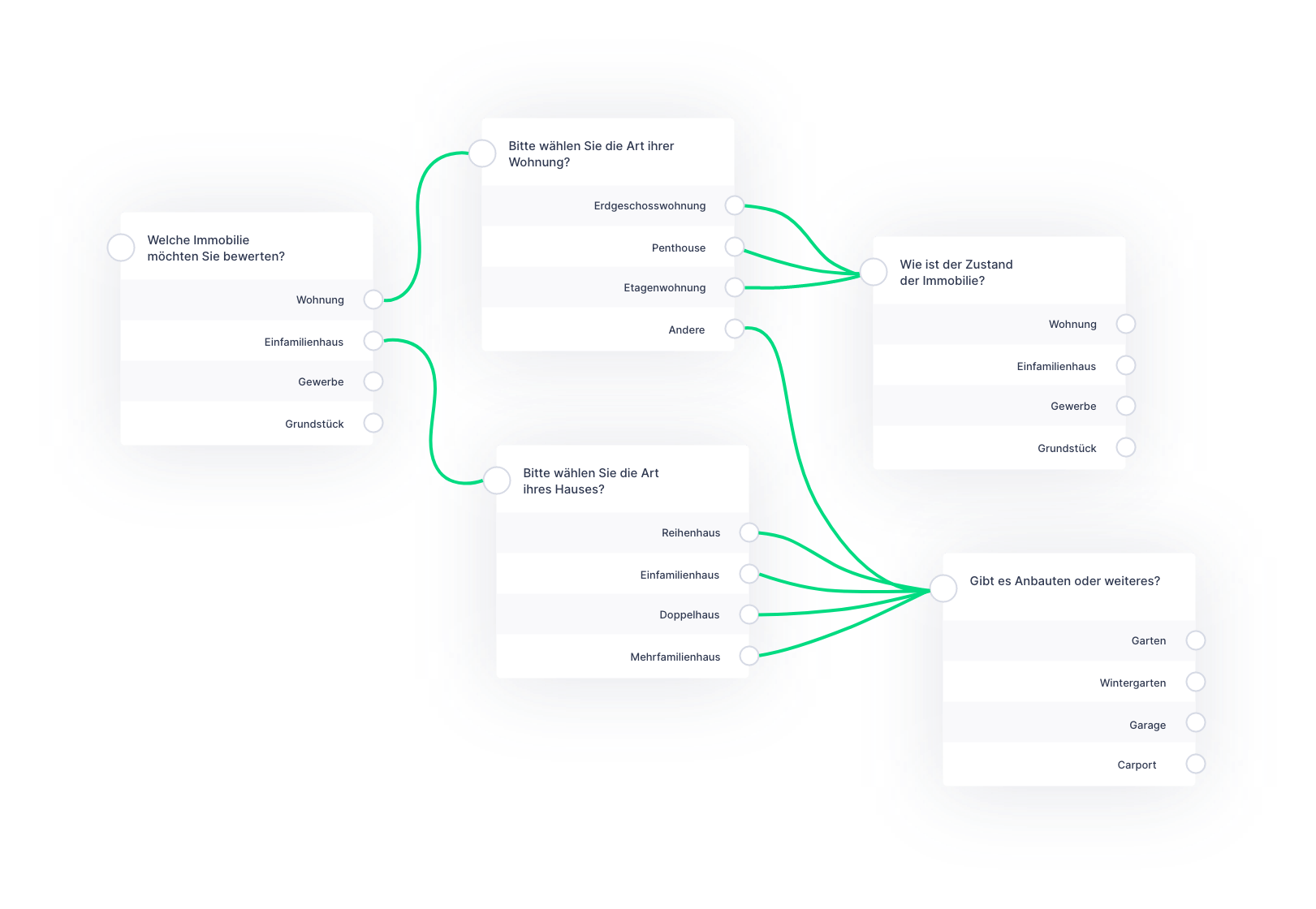 Make your customers successful with our agency solution

Realize your visions with smashleads™ Branching
Kundenreise individualisieren

Take advantage of the unimagined potential of your customer journey and lead your customers to the desired call-to-action. In Branching you determine the how. And with a huge selection of application options, we guarantee you the boost you need - for example, through product configurators, quizzes, appointment forms and much more.

Create relevance

Convince your target group and meet the highest standards. Every form of content can be linked to each other in the Branching, so that the result page for your customer receives only the most relevant content. Increase your conversion by up to 423%.
smashleads™ Branching | Machine learning as the core of our agency software

Recognize together where your customers drop out and take countermeasures
Lead winner through machine learning

With smashleads, impatient customers no longer exist. Machine learning helps prospects reach your results page ahead of time - so that no one breaks off your forms and you win a qualified lead.