The optimal lead generation and marketing automation solution for agencies

You want to take your customers' lead generation to the next level and enhance your customers' websites with interactive elements? Then start today for 14 days for free and create in a few minutes the first interactive content that will inspire your customers.
423% more leads

The interactive forms make your customers successful
Conversion
without smashleads™
with smashleads™
Bouncerate
without smashleads™
with smashleads™
Dwell time
without smashleads™
with smashleads™
Customermanagement

Manage your customers with smashleads™
You have several customers for whom you want to use interactive forms? No problem, with smashleads™ you can create and manage individual customers. Create individual forms for your specific customers, as well as interfaces and integrations. The new split test function allows you to easily optimize the forms for best results.
100% customizable, maximum flexibility

Designed for the needs of an agency

Guarantee 100% CI conformity and design interactive forms in your customers' corporate design. With more than 3,000 industry icons, you create confidence-by-design and ensure maximum recognition value for your customers.
CI-conform

Adapt the forms to the corporate identity of your customers and guarantee maximum recognition.
3000 industry icons

With more than 3,000 industry icons, you can create individual forms that are highly convertible.
Platform independent

Use the forms on any system and on any device.
Industry Templates

Use the large selection of industry templates, which offer a high chance of success.
Tracking and retargeting

Connect the interactive forms with the Google Tag Manager or the Facebook pixel of your customers and track any interaction. Use the data for retargeting and quickly optimize the online marketing for your customers.

100% GDPR-conform

Generate 100% GDPR compliant leads for your customers with smashleads™. Use the integrated cookie hint and the privacy disclaimer. All data is stored on servers in Frankfurt.

7000 interfaces and integrations

Link the interactive forms of your customers with the specific CRM systems or email programs. Automate your customers' lead generation process and make it easier for your customer to increase sales.

Lead-Notification

Your customers will always receive an immediate e-mail notification when a new lead is received. New leads can thus also be managed while on the road.

Statistics for optimization

Get precise statistics for each form and optimize the interactive content for your customers in just a few steps. Increase the conversion quickly over 423%.

Lead-insights

Your customers receive specific and accurate information about incoming leads and can respond to them within minutes. Make lead qualification a breeze.
A revolution from infinite possibilities of form design

With smashleads™ Branching you can intuitively link questions and arrange them intelligently. Create an infinite number of branches to generate individual result pages. This way, you can stay relevant to your customers at all times and convert new views.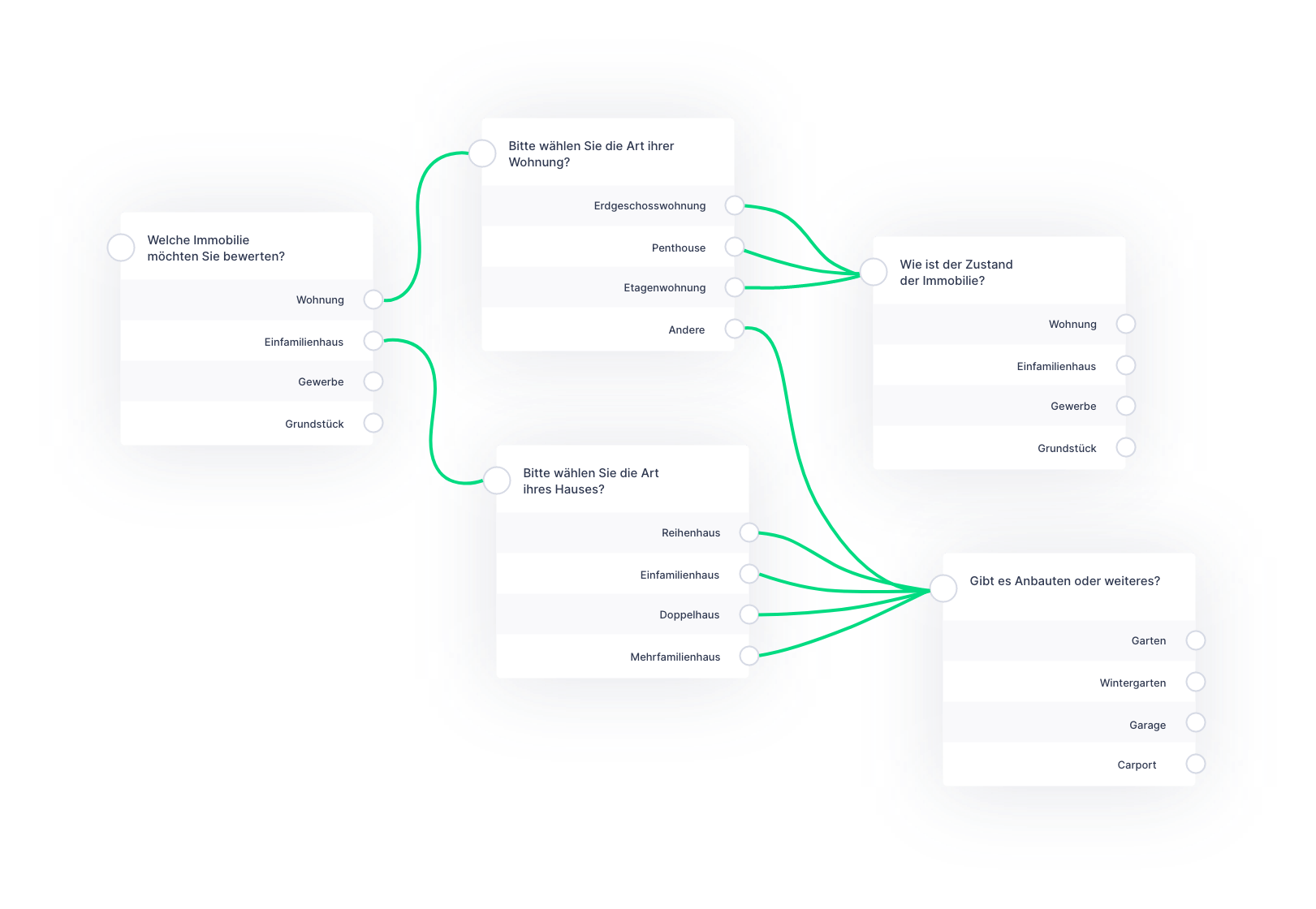 The ultimate lead booster for your customers

Up to 423% more leads. The Psychology

Use the psychology and willingness to interact of your target group and accompany them on their way to the customer journey to the problem solution. Use the interactive forms as an opportunity for automated dialogue and respond to each of your potential customers individually to optimally satisfy their needs.
Direct added value for website visitors

Early answers to the questions lead to the satisfaction of the needs of the website visitors in the buying cycle. Create automated dialogs with your customers' visitors and give direct and automated feedback to leads.

More traffic

Create a unique customer experience and create content for your customers that goes viral.

Higher user engagement

Create curiosity and interest among your customers' website visitors and open a possibility to interact with the visitors.

Tailor-made distribution

Gain insight into extensive analytics and statistics and optimize the landing page conversion of your customers.